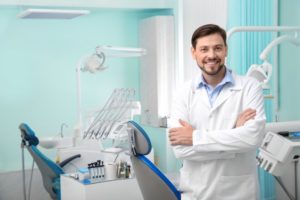 A few weeks ago, I had a patient who has come to me for years say that she and her family are moving away from Attleboro to Newton. She asked me what she should look for in a new family dentist. Although I was sad to see them leave, I wanted to help them settle in and keep their oral health strong, so I recommended my friends at Newton Corner Dental Care. But her question got me thinking more about what I would look for if I were in her position. Whether you're new to the area or your family just needs a better fit, you may be wondering the same thing—how to find the best dentist for you and your loved ones. In this post, I explain three things you can look for in a family dentist.
All Ages Welcome
In all honesty, you shouldn't have to waste time going to multiple dental offices for each member of the family. You need a team that you can trust to treat the various needs of your children, yourself, and your aging parents all in one location close to home. In fact, in some cases, you may be able to schedule all your appointments around the same time, saving you time! When you find a dentist who can serve multiple generations in your family, they can truly get to know you, your needs, and your goals and give you the smile you deserve.
Convenient Office Hours
With work, school, errands, practices, and other obligations in your hectic schedule, you can't always squeeze in a dental visit during typical office hours. In fact, these appointments can become stressful and difficult if you have to interrupt your routine. For your busy family, you need a dental office that is available when it's convenient for you so that you don't have to take time off work or pull the kiddos from school in order to receive necessary oral care. Find a dentist who can welcome you in even late into the evening.
Affordable Dentistry
In addition to clinical expertise, your family dentist needs to go out of their way to make your dental care as affordable as possible. Before you schedule an appointment, give them a call and ask whether their office accepts your dental insurance. Even if they are not in your insurance's network, if they are willing to work with your insurance benefits, you have the potential to save significantly on your out-of-pocket costs.
For treatments or portions you have to pay for on your own, any practice worth choosing for your family will accept flexible financing through CareCredit or another trusted third-party financier. That way, you can break the total into smaller monthly payments, making your dental care easily fit within your budget.
Getting your oral healthcare needs met in a family-friendly environment can help you and your loved ones have a more relaxing, productive appointment every time you visit. By catering to your unique family, your dentist can ensure that your teeth receive customized care that keeps you smiling for many years to come.
About the Author
Dr. William Herr is a well-respected family dentist in Attleboro and the founder of Capron Park Dental. After graduating from the University of Maryland's School of Dentistry, he completed a Veteran Administration's Advanced Education in General Dentistry (AEGD) residency program, where he developed special skills in topics ranging from prosthodontics to oral surgery, implants, and root canals. He is happy to welcome patients of all ages and accepts nearly all dental insurance plans. If you have questions about family dentistry, you can contact Dr. Herr by clicking here.