Dental Implants – Newton, MA
A Lifelong Solution for Missing Teeth
For a long time, if a patient needed to replace their missing teeth, their only options consisted of restorations that just sat on top of their gumline. While these can look fantastic, they tend to lack the stability of real dental structure due to not having a root, leading to a weakened bite and discomfort within the mouth. Dental implants in Newton, MA, on the other hand, are the next best thing to nature because the new teeth are stabilized using artificial titanium tooth roots placed directly in the jawbone. Using this state-of-the-art treatment, Dr. Anjomi can permanently renew someone's smile and oral health for a lifetime to come. To start, all you have to do is call us today .
Why Choose Newton Corner Dental Care for Dental Implants?
Entire Procedure Performed Under 1 Roof
Highly Skilled Team That Uses the Latest Technology
Custom Treatment Plans Deliver the Perfect Look & Fit
What are Dental Implants?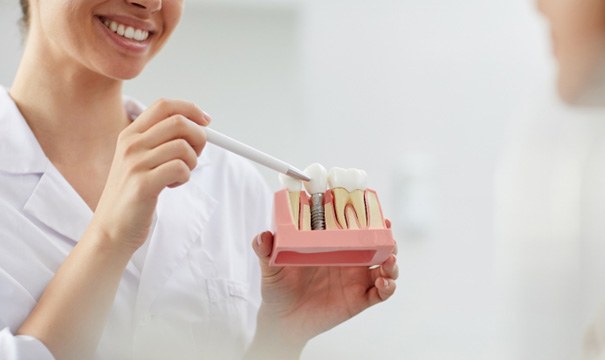 When you see a dental implant for the first time, you'll probably think it looks more like a screw than a new tooth. In truth, the implant post is not meant to be seen in the mouth; it will be surgically placed in your jawbone and hidden by your gumline. Once the post has fused with the surrounding bone, a crown, bridge, or denture will be placed. The stability offered by the dental implant post will provide your new smile with all kinds of advantages.
Benefits of Dental Implants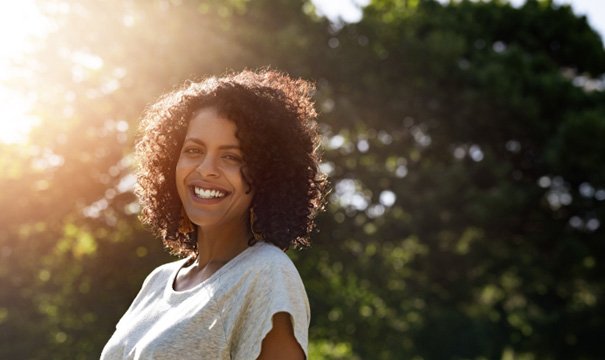 Because dental implants bring back an entire tooth from root to crown, they're able to offer benefits you just can't get with more traditional treatments:
No matter what you are eating, dental implants are guaranteed to stay in place.
Implants don't require any of the remaining natural teeth to be altered or reshaped to accommodate them.
Every implant post is topped with a customized restoration that is made out of natural-looking porcelain and acrylic.
Dental implants help preserve the jawbone, stimulating the growth of new tissue once in place. This keeps the bone strong so it can support the remaining teeth as well as the facial muscles (which can prevent the formation of wrinkles).
All it takes is regular brushing, flossing, and dental checkups to keep implants looking and feeling like new.
The average lifespan of a dental implant is over 30 years, dramatically longer than removable bridges and dentures (which usually have to be replaced every five to seven years).
Indications for Dental Implants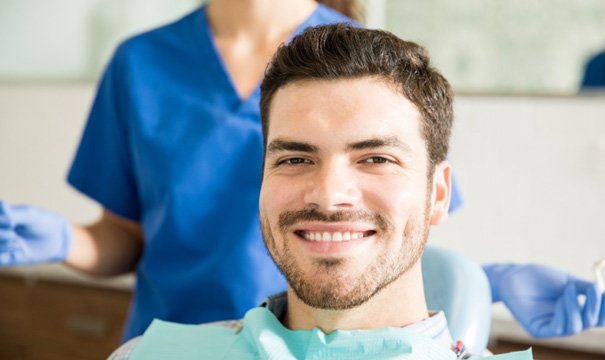 Regardless of how many teeth you are missing, Dr. Anjomi can pair your implant posts with many types of restorations to fill in the gaps and completely renew your smile:
Missing Single Tooth
A dental crown connected to the jawbone using an implant can be positioned between two healthy teeth to close a lone gap. The crown itself will be made of porcelain and color-matched to the surrounding teeth to create a seamless and attractive appearance.
Missing Multiple Teeth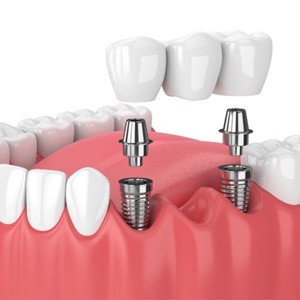 Partial dentures and bridges can help restore multiple teeth at the same time, and these prosthetics can be anchored within the mouth using a small number of implant posts, so they never slip out of place while someone is eating or speaking.
Missing All Teeth
Four to six strategically placed implants can provide a strong foundation for a full denture that doesn't shift around like a regular one. Implant dentures are smaller and leave more room in the mouth compared to removable dentures, creating a more comfortable fit and allowing for a stronger bite. This enables a patient to enjoy many foods typically considered "off limits" to denture wearers (like tough meats and fibrous vegetables).
Start-to-Finish Convenience
The dental implant procedure is typically broken up into two main phases: the surgical placement of the implant posts, and their eventual restoration when they are topped with a crown, bridge, or denture. Typically, patients would be forced to visit multiple specialists to have both phases completed, but with Dr. Anjomi, you'll be able to get everything you need in the comfort of our Newton dental office. This one-stop approach helps save time, money, and stress so you can rebuild your smile in the most efficient way possible.
Understanding the Cost of Dental Implants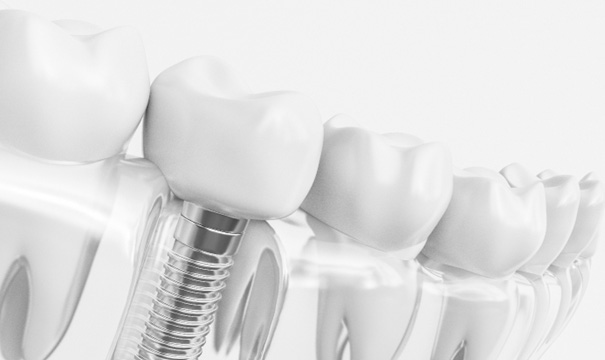 When many patients first look into getting dental implants, they often hesitate when they hear about the costs. However, dental implants in Newton actually represent a savvy investment in your future smile and self-esteem! Below, our experienced team at Newton Corner Dental Care explains the different factors that influence the cost of dental implants and how you could end up saving money by choosing implants over other tooth replacement options.
Dental Implant FAQs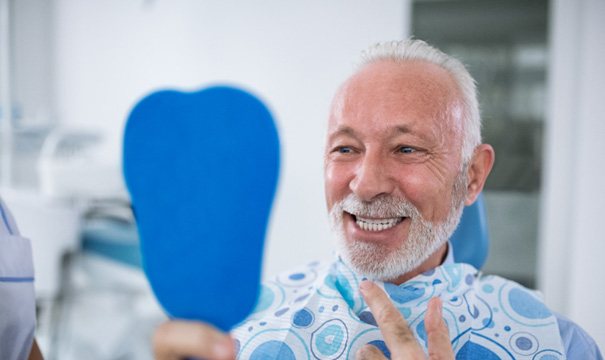 Dental implants are a preferred tooth replacement option, as they have so many benefits that you can't get anywhere else. However, they are quite an investment, so it pays to be well-informed. Here are the answers to some of the most common queries we receive about dental implants in Newton. If you don't see the information that you're looking for below, don't worry! Give us a call and we'll be happy to answer your questions and get you started with an initial consultation.