Veneers – Newton, MA
Enhancing and Transforming Smiles
Ever feel like your smile will never be what you want it to be? Whether it is because of time or money, you feel as if the chips, cracks, stains, and discoloration will forever mar your teeth? Guess what? At Newton Corner Dental Care, we can help you throw away that kind of thinking and instead, replace it with amazing possibilities. How? With veneers! These revolutionary cosmetic solutions make it possible to transform smiles by hiding imperfections, giving you a reason to feel confident and beautiful once again. To find out more about these unique coverings and if you're eligible for treatment, contact us today!
Why Choose Newton Corner Dental Care for Veneers?
Custom-made veneers that meet your specifications and desired look
A skilled and highly trained cosmetic dentist
Careful placement for a completely natural appearance
What Are Veneers and What Problems Can They Solve?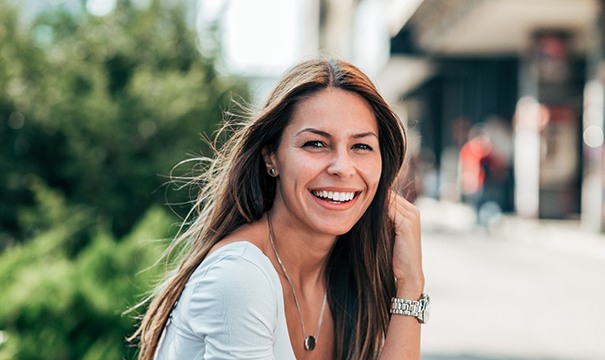 Veneers are thin ceramic shells that are placed over the front of your teeth to cover cosmetic imperfections. They're custom-made by dental lab technicians to match the specified color, size, and shape, giving you the smile of your dreams.
Veneers are designed to transform your smile by hiding a wide array of flaws, including:
Chips/Cracks
Stains/Discoloration
Gaps between teeth
Crooked or misshapen teeth
Teeth that appear "short"
Minor misalignments
Am I a Good Candidate for Veneers?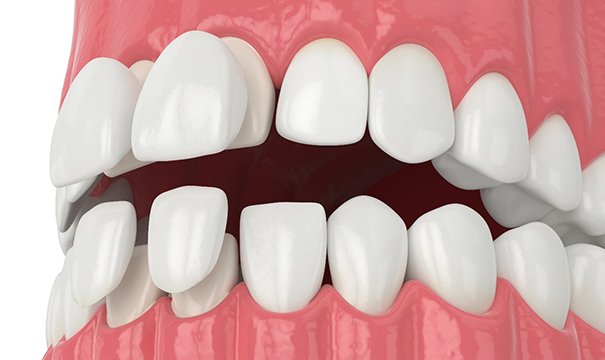 Individuals who have good oral and overall health can receive veneers. It is important, however, that you do not suffer from gum disease or tooth decay prior to having your veneers put into place. Either of these problems can cause you to spend additional time and money if you forgo initial treatment.
As long as your cosmetic dentist in Newton believes you to be a good candidate for treatment, you can prepare to see a dramatic change in your overall appearance in just two visits to our office.
The Process for Receiving Veneers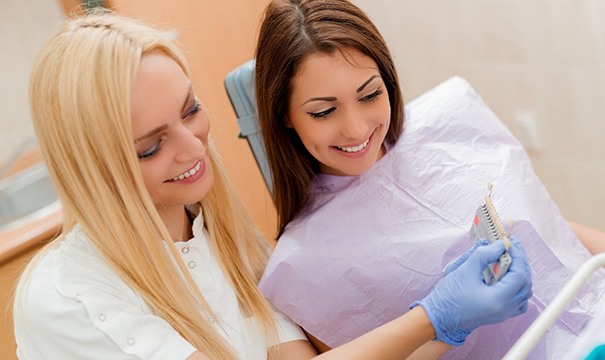 Depending on how many teeth you will be covering with veneers, the timeline can vary. During your initial appointment with Dr. Anjomi, she will examine your smile before identifying which teeth will be covered. After removing a small bit of enamel from the surface of these teeth, she will take impressions and send them off to a laboratory. There, technicians will begin to craft your custom-made veneers so that they look and feel completely natural when placed.
After several weeks, you will return to our office to have each individual veneer placed over your natural teeth. It takes a skilled hand and artistic eye, so the process can take a bit of time to ensure everything is in the correct spot for maximum coverage.
Once everything is in place, she will give your teeth a final polish before letting you go off and enjoy your brand-new smile.
Understanding the Cost of Veneers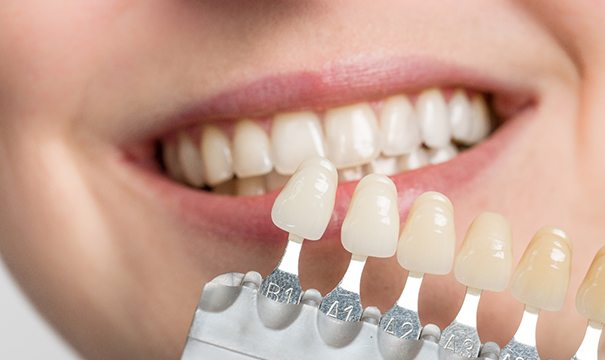 Any time you're considering cosmetic dentistry, always keep in mind that you get what you pay for. That means if you try to cut costs, you run the risk of sacrificing quality along the way. Veneers are considered an investment for your smile, which is why if you want a true Hollywood look, you don't want to spare any expense. With that said, veneers are not the only way you can achieve your dream smile.
Veneers FAQs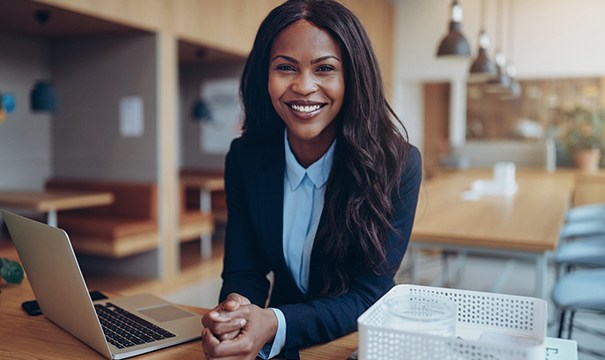 If you're looking to achieve a smile fit for the big screen, veneers may be the solution! However, they are quite an investment, so it pays to be well-informed about the procedure. Here are the answers to some of the most common queries we receive about veneers in Newton. If you don't see the information that you're looking for below, don't worry. Give us a call and our friendly team would be happy to answer your questions and get you started with an initial consultation.