Invisalign® Clear Braces – Newton, MA
Straighten Your Smile with Ultimate Confidence
As an adult, you may feel like you've missed your chance for orthodontics. Traditional braces come with metal brackets and wires that are not only noticeable but also irritating. Thankfully, Dr. Gretchen Anjomi offers a more comfortable and aesthetically pleasing solution: Invisalign clear braces! By choosing this treatment, you can achieve the grin of your dreams all while smiling with confidence in your day to day life. Keep reading to learn more about Invisalign in Newton as well as some of its benefits.
Why Choose Newton Corner Dental Care for Invisalign?
Experienced Dentist & Staff
Certified Invisalign® Provider
State-of-the-Art Dental Office
The Invisalign Process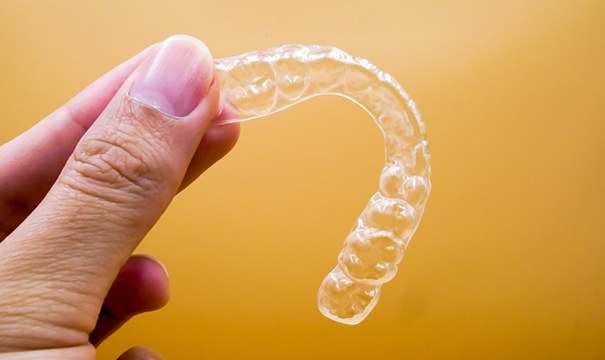 Invisalign utilizes a series of clear aligners to gradually shift your teeth into place. After we have decided that Invisalign is right for you, you'll visit our office for your first appointment. We will take impressions of your smile, which are used to create your Invisalign aligners. Once your aligning trays are made, you'll wear each one for about 2 weeks. It's vital that you wear your aligners for at least 20 to 22 hours a day to remain on schedule with treatment. After a few weeks, you'll move on to the next set of trays in the series! Dr. Anjomi will invite you to come in for check-in appointments every 6 to 8 weeks so she can ensure that your treatment is successful and make any adjustments if necessary.
Candidates for Invisalign Clear Braces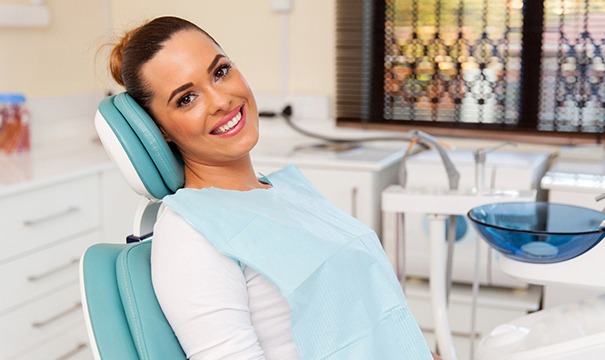 If you're wondering whether or not Invisalign is right for you, the best way to know is to visit our office for a consultation. Dr. Anjomi will carefully examine your teeth, your bite, and the condition of your overall health before developing your personalized treatment plan. Typically, patients who want a more discreet orthodontic option and have mild to moderate misalignment can benefit from Invisalign. However, traditional braces may be required if you have a severe overbite, underbite, or crossbite.
The Benefits of Invisalign Clear Braces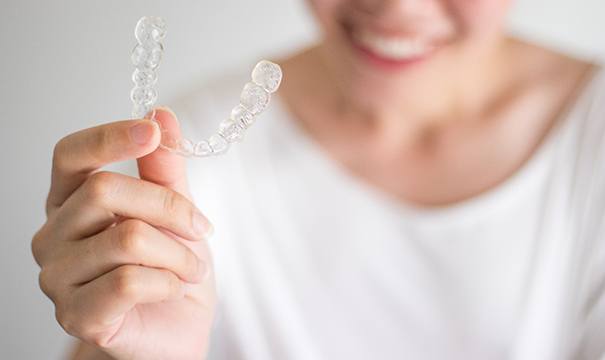 We offer Invisalign because of its many advantages, including:
Comfort: Made of smooth plastic, Invisalign eliminates the possibility of metal brackets and wires irritating your mouth.
Appearance: Invisalign is designed to be virtually Invisible while wearing the aligners, allowing you to smile with confidence in any social or professional setting.
Lifestyle: Completely removeable, Invisalign doesn't require you to alter your diet or lifestyle. Just be sure that you're keeping your aligners clean!
Speed: Invisalign typically takes between 8 and 16 months, which is shorter than traditional braces that require around 2 years on average.
Are you ready to start enjoying the benefits of Invisalign? Contact our office to schedule a consultation with Dr. Anjomi and take your first step toward a beautifully straight set of teeth!
Understanding the Cost of Invisalign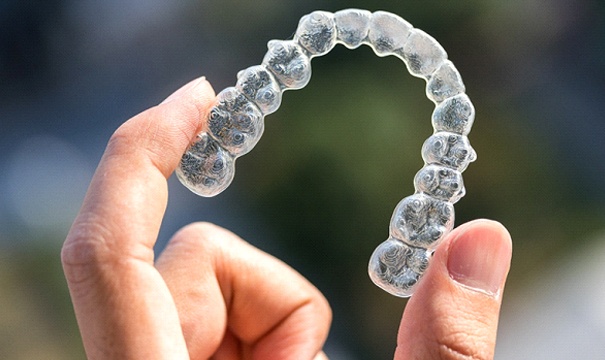 The cost of Invisalign in Newton is in the same ballpark as other orthodontic treatment options, including most professional clear aligner systems and traditional braces. The exact price depends on numerous factors. We will be happy to provide you with a personalized estimate when you visit us for your FREE Invisalign consultation. Ask us about our convenient payment options so we can help you fit your new smile into your budget.
Invisalign FAQs
If you want to straighten your smile with ultimate confidence, Invisalign in Newton is the clear choice. However, it's likely that you have a few questions that need answering before you're ready to commit to a treatment plan. During your initial consultation, we'll walk you through the entire process step by step, so you'll know exactly what to expect. In the meantime, we invite you to look over the following FAQs to learn more about Invisalign!
Am I Too Old for Invisalign?
Many people associate orthodontic treatment with the teenage years. However, you're never too old to get a straighter smile! As long as you have good oral health, there is no upper age limit for Invisalign. In fact, these clear aligners are an excellent choice for busy parents, professionals, and other adults who don't want to deal with a distracting and uncomfortable mouth full of metal wires and brackets. If you have tooth decay or gum disease, Dr. Anjomi will help you get your oral health back on track so you can be a candidate for Invisalign.
Does Wearing Invisalign Aligners Hurt?
Invisalign aligners are completely smooth, so you won't have to worry about hurting your lips, tongue, or cheeks. However, any method of moving your teeth into different positions is bound to cause some discomfort. It's normal to experience some dental discomfort right after starting a new set of aligners, but it should be mild and fade on its own within a few days. To help speed up the process, try eating or drinking cold things to numb your mouth and ease inflammation. You can also take over-the-counter pain relievers according to their directions. Many Invisalign patients report that starting a new set of aligners right before bed allows you to sleep through a lot of the initial discomfort.
What Foods Do I Have to Avoid During Invisalign Treatment?
None! You don't have to change your diet at all during your Invisalign treatment. Simply take your aligners out before enjoying your snack or meal, then give your teeth a quick brush before popping them back into place. As long as your aligners don't come into contact with any foods or drinks (except for water), you can continue to enjoy all your favorite snacks and beverages.
How Do I Keep My Invisalign Aligners Clean?
Since Invisalign aligners are removable, it's easy to keep them and your smile clean:
Rinse your aligners out every morning, evening, and any time you take them out of your mouth.
Brush and floss twice a day and brush your teeth before putting your aligners back in after eating or drinking.
Use a soft bristled toothbrush and an Invisalign cleaning solution to clean your aligners daily.
Are Invisalign Results Permanent?
You can keep the straighter smile you get with Invisalign for life as long as you take care of it. Once you finish your Invisalign treatment, you'll need to wear a custom retainer for a while. The retainer holds your teeth in the proper places while your jawbone continues to heal and strengthen around their roots. Neglecting to wear your retainer could allow your teeth to drift out of alignment again. We'll give you specific instructions on how often to wear your retainer in order to keep your results for life!