Gum Disease Treatment – Newton, MA
No More Bleeding & Sensitive Gums
While the biggest threat to your teeth may be cavities, gum disease is another common oral health problem that many people don't think about. This bacterial infection is the result of plaque gathering on the teeth below the gum line, and this can lead to bleeding gums, gum recession, chronic bad breath, and even tooth loss if left untreated. Thankfully, at Newton Corner Dental Care, we're able to treat more than just your teeth! We'll screen you for gum disease at every checkup, and if we find something, we'll know how to get rid of it right away to keep your smile safe and healthy with gum diseae treatment in Newton, MA.
Why Choose Newton Corner Dental Care for Gum Disease Treatment?
Thorough Gum Screenings at Every Checkup
Beautiful Dental Office Filled with the Latest Technology
Deep Cleanings Performed by Expert Hygiene Team
Scaling & Root Planing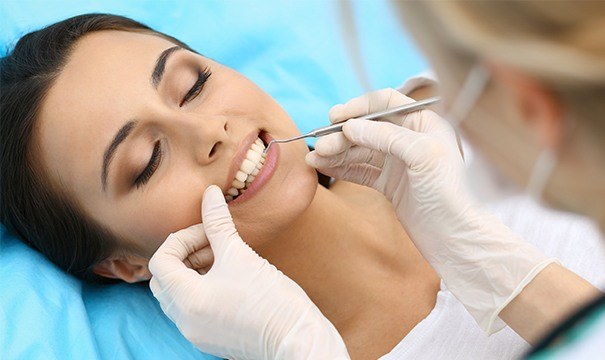 Scaling and root planing can be thought of as a special dental cleaning that specifically focuses on the gum line. First, an ultrasonic cleaner is used to break up and remove any plaque and bacteria buildup below the gums (scaling), and then the roots of the teeth are gently reshaped and smoothed out (root planing). This not only encourages the tissues to heal quickly, but it also prevents the future accumulation of plaque, lowering the possibility of reinfection.