Dental Crowns – Newton, MA
Offering Greater Protection Against Tooth Decay
Decay and damage can appear at any time. Whether it is due to poor oral hygiene or a significant dental injury, your now weakened tooth needs added protection to prevent further harm or infection. So, what can you do? At Newton Corner Dental Care, Dr. Anjomi can use dental crowns to cover your problem tooth and help restore its structural integrity. Using safe and reliable materials, you can feel confident knowing your smile is safe as well as beautiful because of your crown's ability to blend in. Contact us today to find out how you can start better protecting your damaged teeth today.
Why Choose Newton Corner Dental Care for Dental Crowns?
Safe and Effective Materials Used that Blend with Your Smile
Affordable Care for Your Needs
Protecting Teeth from Further Reinfection or Damage
What is a Crown, What Are They Made Of, and What Issues Can They Address?
A dental crown is a custom-made restoration that fits over a weakened tooth to protect it against infection or damage. Also known as a "cap," they can be made of a wide array of materials, but depending on your individual needs and wants, your crown will most likely be metal-free. Porcelain crowns are often the most common because of their ability to blend in with the rest of your smile.
Individuals who have dental crowns put into place are often experiencing one of the following:
Severe damage to a particular tooth (i.e. fracture, cracked, broken tooth in McKinney)
Decay that requires more than a filling
Large fillings that have caused your natural tooth to become unstable
Dental work that requires a crown to be placed (i.e. root canal or dental implants)
How Do Crowns Function and How Are They Maintained?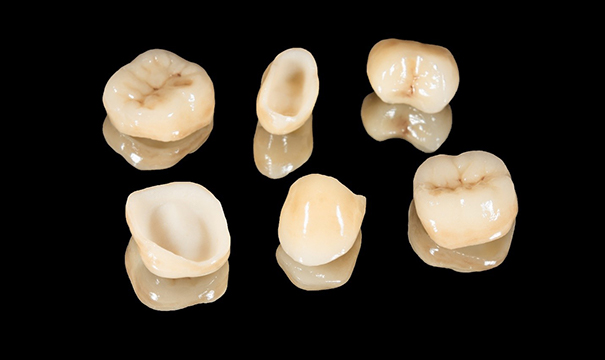 Crowns function much like regular teeth; however, it is important that you take certain steps to keep them from popping out of place. A few things to remember when wearing a crown include:
Avoid eating hard, crunchy foods, as this can damage the crown or cause it to come loose
Be careful when flossing, as you might accidentally cause the crown to pop off
Maintain a good oral hygiene routine of brushing twice daily and using fluoride toothpaste to protect your natural teeth
Keep your regular dental appointments to allow Dr. Anjomi a chance to check your restoration and ensure it is still in good condition
What Are the Benefits to Dental Crowns Compared to Extracting Teeth?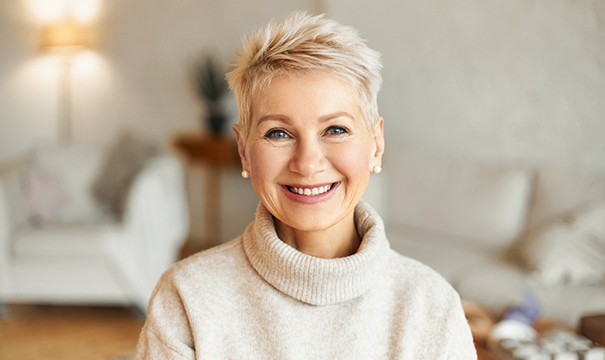 It is always the goal of a dentist to help you keep your natural teeth as long as possible. Unless the tooth is too badly damaged that it simply cannot be saved, you can expect your dental professional to always recommend another solution. This is where a dental crown comes into place. If the decay or damage can be removed, and your natural tooth salvaged, this custom restoration will present a multitude of benefits, some of which are:
Greater protection for weakened teeth
Keeping your tooth intact while maintaining its structural integrity
An easily maintained restoration
A prosthetic that can last a decade or longer with proper care
A natural look and feel
Improved oral health and stability
Enhanced appearance and increased confidence
Process for a Crown
If you believe you might benefit from a dental crown, your first step is to schedule a consultation with your dentist. We'll perform a visual examination and take diagnostic images of your tooth to determine if a crown is the right treatment for you. If you're a candidate for the restoration, you'll be scheduled to begin the process, which typically takes 2 appointments.
During your first visit, we'll prepare your tooth by reshaping it. This is necessary to ensure the crown covers the entire surface of your tooth above the gum line. After your tooth has been prepared, we'll take a digital impression to get the measurements necessary to design your crown to meet your exact needs. The information is sent to the dental lab, where they will create it from all-ceramic material. This can take a couple of weeks, so we may place a temporary crown to protect your tooth while you wait.
After your permanent restoration has been sent back to our office, you'll return for your final visit. We'll remove the temporary crown and bond your new restoration to your tooth using dental cement. You'll walk out of the office with a durable, natural-looking crown that can last for a decade or longer with the right care.