Restorative Dentistry – Newton, MA
Recover Your Broken & Decayed Teeth
Do you have one or more teeth that have seen better days? Whether you're dealing with a single cavity or several chipped/cracked teeth, you'll find a solution here at Newton Corner Dental Care, and you can trust it will be made just for you. Using tooth-colored fillings and top-quality dental crowns, we can practically turn back the clock for your smile and make it look like nothing was ever wrong in the first place. If you're ready to finally fix your teeth and restore your oral health, give us a call today for restorative dentistry in Netwon, MA.
Why Choose Newton Corner Dental Care for Restorative Dentistry?
Restorations Designed To Look Natural & Last for Decades
State-of-the-Art Dental Office Guarantees Comfortable Care
Friendly Dentist with Over a Decade of Experience
Tooth-Colored Fillings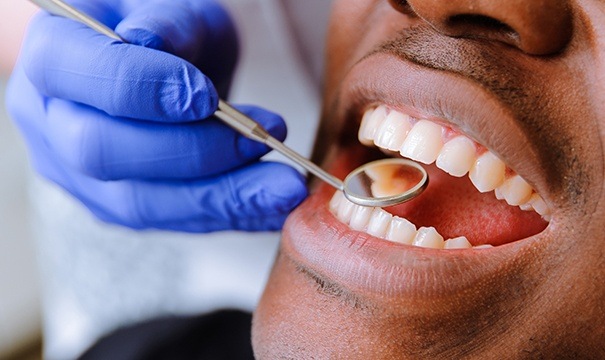 When fixing a minor cavity, instead of replacing the decayed enamel with a silver filling that will instantly stick out in your smile, Dr. Anjomi will instead use a lifelike alternative. Tooth-colored fillings are made of a composite resin, which can be shaded to perfectly match any patient's enamel. This is the type of dental work that looks nothing like dental work in the end, plus the metal-free material means you won't experience the temperature sensitivity common with older fillings as well!
Learn More About Tooth-Colored Fillings
Dental Crowns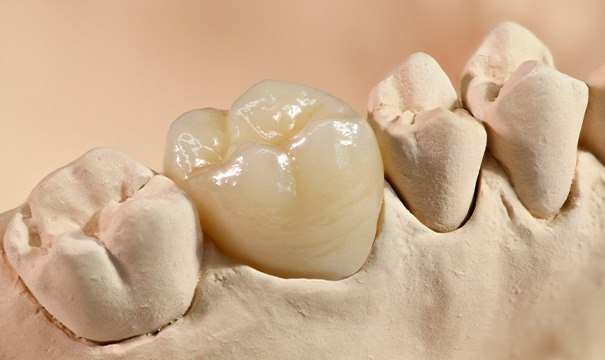 In the past, if a tooth was severely decayed or damaged, it would often just be removed. Today, Dr. Anjomi is able to save even the most distressed teeth using dental crowns. These are designed to look and function just like real teeth, and they work by literally "capping" a tooth to protect and renew it at the same time. Every day, Dr. Anjomi uses custom-made crowns to repair large cavities, put broken teeth back together, and even improve the appearance of permanently stained or oddly shaped teeth.