Clear Correct – Newton, MA
Straighten Your Smile with Clear Confidence
At Newtown Corner Dental Care, we want our patients to have access to the best treatment options available. That's why we offer Clear Correct in Newton! With this option, you can achieve the straight teeth of your dreams without putting up with the metal brackets and wires that come with traditional braces. Plus, this treatment is completely personalized to meet your needs. Read on to learn more about Clear Correct and whether or not it's right for you.
Why Choose Newton Corner Dental Care for Clear Correct?
Personalized Attention Every Step of the Way
Experienced Dentist & Staff
Affordable Orthodontic Options
The Clear Correct Process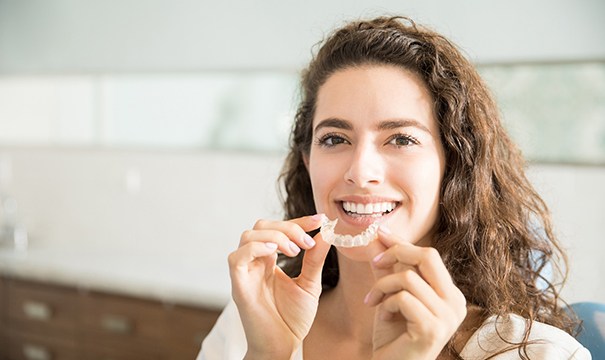 Once you've completed your initial consultation with Dr. Anjomi, you'll come into our office for your first appointment. We will take special images and impressions of your smile, which are used to create your Clear Correct aligners. Once your aligning trays are made, you will wear them daily for about 2 weeks before switching to the next aligners in the series. This gradual process leads to beautiful and lasting results. Throughout treatment, you'll come in for routine visits with Dr. Anjomi to ensure that the process is going smoothly. Once your treatment is over, you'll wear a retainer to protect your investment and maintain your straight results.
Candidates for Clear Correct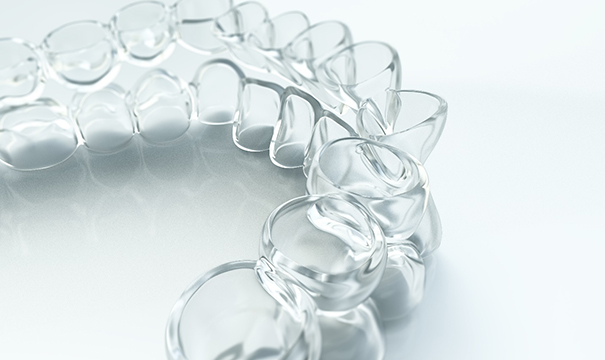 Because no two smiles are the same, the only way to know if Clear Correct is right for you with certainty is to schedule a consultation with Dr. Anjomi. She will carefully look over your smile, examining your crooked, gapped, or crowded teeth. She will also check your bite alignment and overall oral health. Once this checkup is complete, she can develop your personalized treatment plan, including her recommendation for Clear Correct. Patients who can typically benefit from Clear Correct are those who want a faster, more convenient, and affordable way to straighten teeth. This solution can usually straighten mild to moderate misalignment, but more severe bite problems like overbite or underbite may require traditional braces.
Benefits of Clear Correct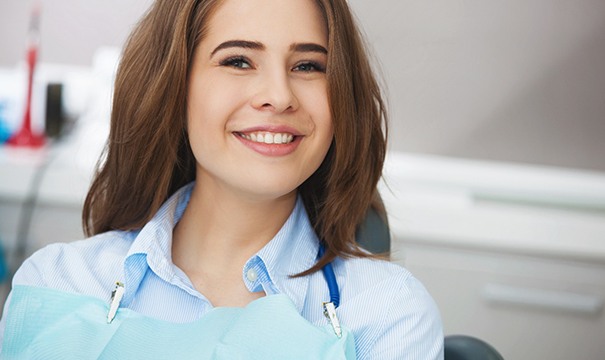 We offer Clear Correct in addition to other options like Invisalign because of these exceptional benefits:
Appearance: Clear Correct is made of thinner plastic compared to Invisalign, making your orthodontics even more discreet.
Comfort: The Clear Correct design is sleek and smooth for ultimate comfort while wearing them throughout the day.
Affordability: Typically, Clear Correct has a lower price tag compared to Invisalign, but this will differ on a case by case basis.
Convenience: Completely removeable, you can eat, speak, and go about your daily life without any hassle. Just make sure that you're keeping your aligners clean when you take them in and out.
Are you ready to straighten your teeth with beauty and comfort? Call our office to schedule your appointment and get started with Clear Correct.