Cosmetic Dentistry – Newton, MA
Get a Smile You Can be Proud Of
With cosmetic dentistry, absolutely everyone can get the kind of smile that always fills them with confidence whenever they show it off. Whether you want to get rid of longstanding flaws or just improve your look in time for an upcoming event, Dr. Anjomi can use her artistic touch to make your teeth more beautiful in whatever way you can imagine. To get started on the road to a brighter and more gorgeous smile, contact us today.
Why Choose Newton Dental Care for Cosmetic Dentistry?
Every Treatment is 100% Tailored to Each Patient
Straighten Your Teeth WITHOUT Metal Braces
Smile Like Your Favorite Stars with Porcelain Veneers
Porcelain Veneers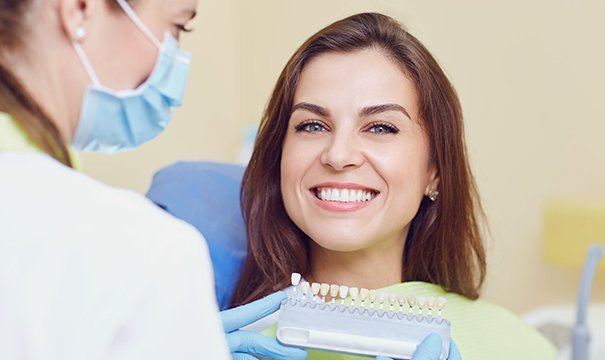 Porcelain veneers are able to make multiple imperfections disappear with just one easy treatment. Thin ceramic shells are placed over the front of the teeth like masks, enabling them to fix stains, chips, cracks, and gaps almost instantly. They are custom-made for each patient, and you can get just one or an entire set in as little as two appointments. With simple oral hygiene and regular checkups, they can last for about 20 years.
Metal Free Restorations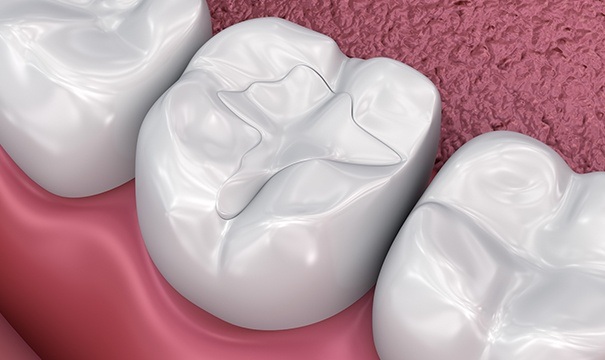 When fixing decayed or broken teeth, most other dentists will place some type of metal restoration into your mouth that will always stand out in your smile. At Newton Corner Dental Care, however, Dr. Anjomi uses tooth-colored fillings and white porcelain crowns to improve not only the health of a patient's smile, but boost their appearance as well. These solutions offer the best of both worlds, and better yet, yours will be made just for you to guarantee the perfect result.
Cosmetic Bonding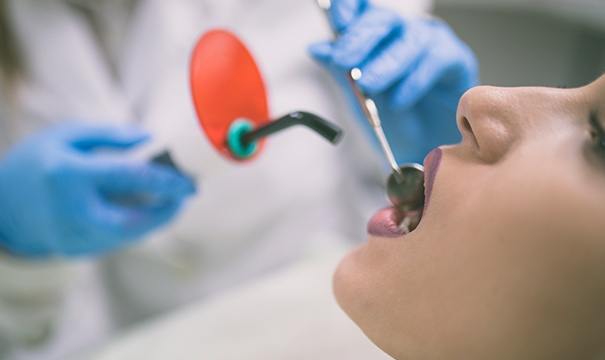 If you have a single tooth that needs a little TLC because it has a minor stain, small chip, or creates a thin gap, cosmetic bonding can fix it in just an hour or less. The tooth will be covered with a composite resin to build up the enamel, and this will allow Dr. Anjomi to literally mold the enamel to perfection. After the resin has been hardened with a curing light, you're done, and the results should easily last for about 10 years.
Teeth Whitening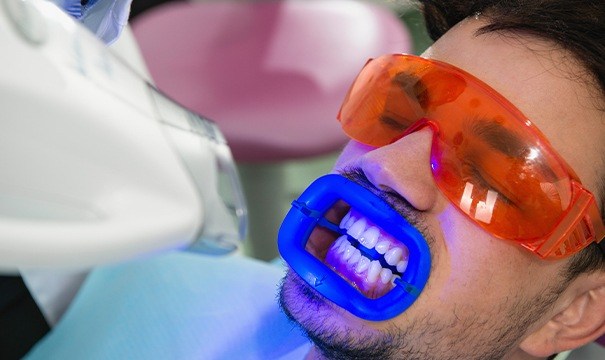 Whitening your teeth is one of the simplest and most effective ways to improve your overall appearance, and at Newton Corner Dental Care, we offer two excellent options to do it. We can brighten your smile by up to eight shades with a fast treatment in our office, or we can send you home with a custom-made kit to use whenever and wherever you like. Regardless of your choice, you can trust either option will make any coffee, wine, or tobacco stains quickly disappear and stay gone.
ClearCorrect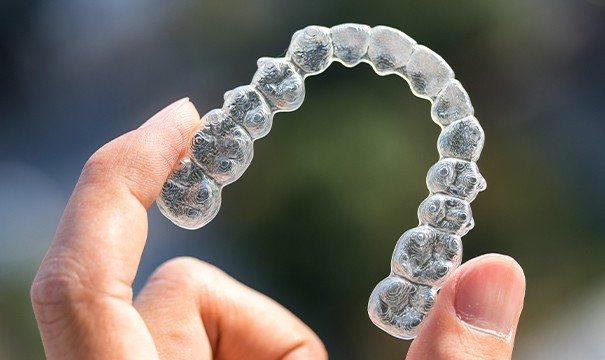 For adults and older teens with crooked teeth, ClearCorrect allows them to get the straighter smiles they've always wanted WITHOUT having to go through metal braces. Instead, clear plastic aligner trays are used to gently shift the teeth into their proper positions. No one will notice you're using the treatment, and whenever it's time to eat or brush your teeth, you can just slip your trays off until you're done. In as little as six months, you can enjoy a dramatic improvement in the alignment of your smile.
Invisalign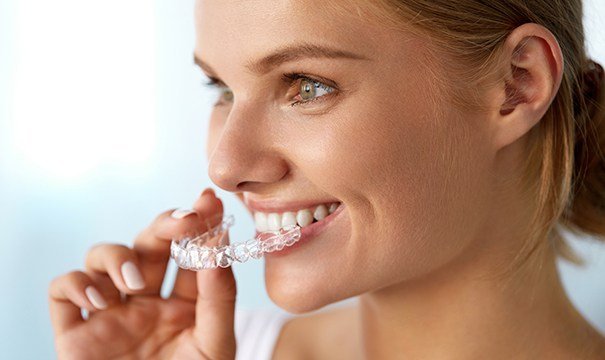 Invisalign is another clear aligner orthodontic treatment that works very similarly to ClearCorrect to straighten the teeth. So, what's the difference? Each system is able to correct certain types of misalignments better than the other, so when you come to see us for a consultation, we'll tell you which one would be a better fit. That way, you'll get your final results as quickly and comfortably as possible.