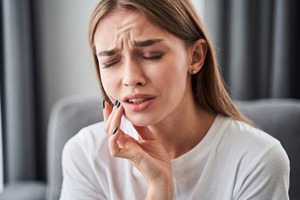 When you suddenly experience a surge of pain in your mouth, your first instinct is likely to call your emergency dentist right away. But once you've made your appointment, you might start worrying about the cost of your care. Can you count on your dental insurance to help pay for your emergency treatment? Here's what you need to know.
What Kind of Dental Insurance Plan Do You Have?
First, it's important to consider the type of dental insurance you have. There are two major kinds of insurance plans to choose from:
Preferred Provider Organization (PPO): This type of plan allows you to visit either an in-network or out-of-network dentist. In most cases, you'll get better coverage if you receive treatment from a practice that's in-network with your dental insurance provider.
Dental Health Maintenance Organization (DHMO): Unlike a PPO, a DHMO requires you to visit a dentist that has been approved by your insurance provider. You likely won't receive any coverage if you go to an unapproved dentist.
What Kind of Coverage Is Available for Dental Emergencies?
Both PPOs and DHMOs typically offer at least partial coverage for emergency dental care. The exact amount they'll pay for your treatment can vary based on your specific needs. For example, basic procedures like dental fillings and simple extractions tend to receive roughly 80% coverage. Meanwhile, major procedures like crowns and dental bridges are usually covered around 50%.
The only way to know for sure what kind of emergency care you'll need is to visit your dentist and let them perform a thorough examination of your mouth. Once you know what your treatment plan will look like, you can review your insurance benefits and start figuring out what kind of coverage you can expect to receive.
How Can Your Dentist Help Make Your Care More Affordable?
Your dentist wants you to be able to get the care you need at an affordable price. As such, if you're not sure how you can take full advantage of your dental insurance, they can have one of their team members review your plan with you. Said team member can answer any questions you might have and show you the best way to maximize your benefits.
If it seems like you're going to have trouble paying for your care even with insurance, you may want to ask your dentist about any financing options they provide. Many dental practices partner with CareCredit to offer their patients low-to-no-interest financing. You can break the cost of your care into monthly installments that are right for your budget.
About the Author
Dr. Gretchen Anjomi has well over two decades of dental experience. She earned her Doctor of Dental Medicine at the Tufts University School of Dental Medicine. Her practice, Newton Corner Dental Care, accepts a wide variety of dental insurance plans and offers same-day appointments for patients suffering from severe toothaches and other dental emergencies. To schedule a consultation with Dr. Anjomi, visit her website or call (617) 332-6232.