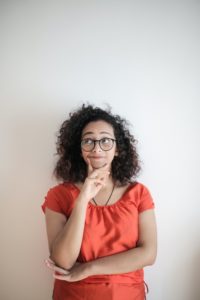 Everyone can have a beautiful, healthy smile that they are proud of using advanced solutions in dentistry. Although two separate dental specialties, cosmetic and restorative treatments offer overlapping benefits, like veneers or crowns. While both procedures can address aesthetic and dental concerns, there are some pretty big differences between the two. Here's what you need to know to achieve the smile of your dreams.
Veneers VS Dental Crowns
Contrary to what you might have heard, veneers and crowns are quite different. A veneer is a thin shell that's applied to the front surface of a tooth to improve its appearance. When bonded to the teeth visible when smiling, veneers can hide various cosmetic concerns simultaneously.
A dental crown covers the entire surface of a tooth above the gum line. The customized cap is bonded over the tooth to provide an added layer of protection, while also restoring its health, function, and appearance. Although a crown can enhance the aesthetics of a tooth, you wouldn't want to bond them to all of your teeth.
Crowns are thicker than veneers, which also require more of your tooth to be removed to allow the restoration to fit over it. While this is great for repairing a broken tooth or after a root canal, it can make your teeth look bulky if applied to several.
Veneers are much thinner than crowns, allowing less of your enamel to be removed during the application process. This makes the procedure less invasive and preserves more of your natural smile. Although veneers are durable, they aren't recommended for the back teeth because they undergo more pressure from chewing.
Another factor to consider is their cost. Dental insurance can be used to offset the cost of crowns deemed medically necessary. Veneers are considered elective, so they are less likely to be covered.
Which is Right for Me?
Both procedures have their benefits, but only one may be the right fit for your situation and goals, like:
Improving the Entire Smile
A veneer can be bonded to a single tooth to fix a chip or cover a stain, but the overall goal is to enhance the entire smile. As a result, they are most often recommended to treat chips, stains, or gaps between teeth.
Better Dental Health
If you have a problematic tooth or want to improve a molar, a crown can be the better option. It can be used to treat a chipped, cracked, or worn tooth, but it can be used along with other procedures, like root canal therapy or a dental bridge.
Don't worry, you don't have to make the decision alone. Your dentist will help you achieve your best smile using a personalized plan.
About Dr. Gretchen Anjomi
Dr. Anjomi earned her dental degree at the Tufts University School of Dental Medicine and has completed advanced training in many specialties, like Invisalign. She is a member of the American Dental Association and the Massachusetts Dental Association. If you are ready to improve your smile, contact our office today to request your consultation.