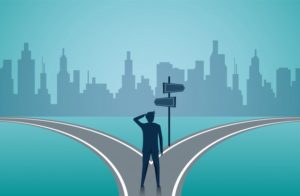 Once upon a time, your only option for a straighter smile was metal braces. Times have certainly changed since you can now achieve your dream smile with the help of clear aligners. Not only are they virtually invisible, but they're a much more comfortable and convenient solution as well. Two of the more popular brands of clear aligners are Invisalign and ClearCorrect – but how do you choose the right one for you? Continue reading to learn from your dentist in Newton some key differences to help you decide.
What Are Clear Aligners?
Clear aligners are a series of transparent, removable trays that are custom-made to fit your teeth perfectly. Invisalign and ClearCorrect are both brands that manufacture invisible braces, promising virtually irritation-free treatment with minimal adjustment discomfort. The clear aligners apply constant, gentle pressure to move teeth into more ideal positions. Each set of trays must be worn for at least 20-22 hours a day, only to be removed when eating or drinking anything that's not water.
Who Is a Candidate for Clear Aligners?
Do you wish to straighten your teeth without the hassle of metal wires and brackets? If so, you can likely benefit from wearing clear aligners. Invisalign and ClearCorrect are equally capable of fixing orthodontic problems, such as:
Crooked teeth
Overcrowded teeth
Gapped teeth
Mild overbites, underbites, or crossbites
However, it's worth noting people with complex dental issues (deep overbite or severely rotated teeth) may be better suited for a more traditional orthodontic treatment.
Key Differences Between Invisalign and ClearCorrect
If you're on the fence about choosing between Invisalign and ClearCorrect, here are some fundamental differences to consider before making a commitment:
Affordability
ClearCorrect advertises itself as being the more affordable treatment option. The cost often spans $2,000 to $8,000, while Invisalign typically ranges from $3,000 to $8,000. However, the pricing for either option could fall outside these ranges based on your unique case and recommended treatment plan.
Treatment Time
For Invisalign, the average treatment time is about 10-12 months, while ClearCorrect takes approximately 13.5 months. Nevertheless, both brands offer varying plans to treat anything from mild cases of crowding and spacing to severe misalignments that take much longer.
Material
Invisalign aligners are made from a patented material called SmartTrack. According to the manufacturer, it's much more comfortable and easier to take in and out. On the other hand, ClearCorrect aligners are comprised of a slightly thinner material which makes them appear less visible. However, that also means they're not as sturdy or durable as other options.
Despite a few key differences, Invisalign and ClearCorrect are quite similar options. Both offer significant advantages compared to other orthodontic solutions! If you're still unsure which one's right for you, schedule a consultation with your dentist in Newton to discover the best fit for your particular grin.
About the Practice
At Newton Corner Dental Care, we offer top-tier, efficient customer service in a convenient location for patients from Newton, Brighton, and surrounding areas. We are in-network with most major PPO dental insurances and offer interest-free financing for greater affordability. If you are interested in clear aligners, we are a certified Invisalign provider, but ClearCorrect may be the more affordable avenue to upgrade your smile. We can learn more about your specific smile needs during a consultation which you can schedule on our website or by calling (617) 332-6232.