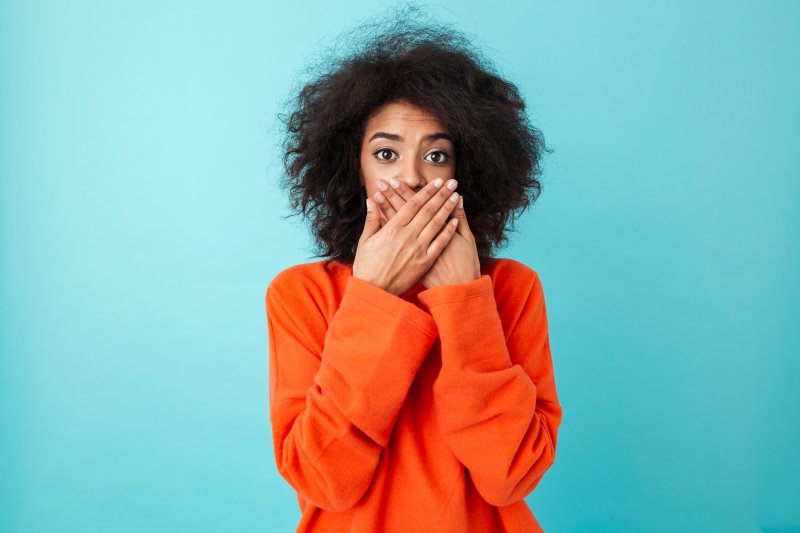 There are a lot of different things that can cause shifting teeth. For example, losing one or more pearly whites can cause your smile to become lopsided and less aesthetically appealing than it once was. Having a crooked smile can cause you to feel insecure, but what could have caused your teeth to shift in the first place? Read on to learn about seven possible causes of shifting teeth and what you can do to prevent it from happening.
Causes of Teeth Shifting
Have your teeth begun to shift out of place? This should be taken as a sign that something is off. There are multiple reasons why someone's teeth may begin to shift, including:
Dental and orthodontic procedures – Getting dental implants or wearing Invisalign can cause the teeth to shift.
Aging – The jawbones shift forward and the lips contract as we age. This causes the teeth to get pushed out of place.
Bruxism (tooth grinding) – If you grind your teeth together, this can forcefully move your teeth out of place.
Changes in bone density – Bone density changes over time, which can weaken the connection between the teeth and the jaw.
Tooth loss –Losing teeth can make other ones nearby shift to fill in the gap.
Involuntarily pushing – If you unintentionally thrust your tongue against your teeth, this can gradually cause a gap to form between your upper and lower teeth.
Gum disease – This gum infection can destroy tissue and damage the jawbone, which may cause the teeth to move out of place.
How to Prevent Teeth Shifting
Fortunately, there are multiple ways to keep teeth from shifting. Speak with your dentist about getting Invisalign to move the teeth into the ideal position. You will also need to wear a retainer post-treatment so the teeth don't move back into their original positions. If you're missing teeth, dental implants or partial dentures can fill in the gaps and prevent unwanted tooth movement. Tooth movement as a result of grinding can be fixed by wearing a mouthguard to create a buffer between your top and bottom teeth.
Additionally, make sure to keep up with your oral hygiene routine. Brush your teeth once in the morning and once at night for two minutes. Use a soft-bristled toothbrush and fluoride toothpaste to prevent damage and strengthen your teeth against decay. Floss every day after dinner or before bed to get rid of bacteria and food particles your toothbrush couldn't reach. A good oral hygiene routine will keep issues that can lead to tooth loss like cavities and gum disease from developing. You should also visit your dentist every six months so they can do a thorough exam and make sure your smile is as healthy as possible.
If you notice that your teeth are shifting, contact your dentist as soon as possible. They will be able to get to the bottom of the issue so you can be on your way to a healthier smile!
About the Practice
Are your teeth starting to shift? The oral health professionals at Newton Corner Dental Care take pride in helping patients maintain gorgeous grins and can get to the bottom of why your teeth are moving so you can once again have a healthy, happy smile. If you're ready to schedule an appointment or want more information about their many service offerings that can help correct shifting teeth, call Newton Corner Dental Care's office at (617) 332-6232 or visit their website.