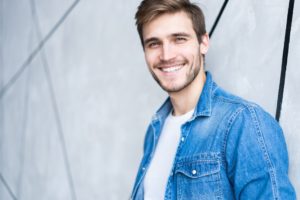 Believe it or not, 2020 is right around the corner. As you spend time establishing goals and celebrating the new year ahead, the last thing you're worried about is your dental insurance; however, a trip to your dentist in Newton should be at the top of your priority list. On December 31st, your insurance benefits will expire. Don't miss the opportunity to start the year with a healthy smile without breaking the bank.
How Does Dental Insurance Work?
You pay a premium for your specific policy every month. This gives you access to comprehensive coverage that's designed to keep your smile healthy. Besides preventive care, you're also given a yearly allowance to use toward restorative treatments after paying your annual deductible. Depending on your specific plan, you may have coverage for other services as well, like orthodontia.
At the end of the year, your policy will expire. You aren't reimbursed for any benefits you don't use. They also won't carry over into the new year for accumulation. With less than 3% of Americans meeting or exceeding their annual allowance, you might be at risk of losing hundreds to thousands of dollars that could have been spent on your smile.
How Can I Maximize My Dental Insurance?
Dental insurance is designed with prevention in mind. Research shows, every $1 spent on prevention can save you as much as $50 on restorative or emergency care. Routine cleanings and checkups allow your dentist to monitor your smile to reduce your risk of common issues, like tooth decay and gum disease. As a result, you are less likely to need a costly treatment down the road.
Your insurance company will pay for 1 to 2 preventive appointments per year to reduce your overall dental expenses. To make the most of your insurance policy, they will also recommend you choose a dentist who in your network. They have pre-negotiated rates with the insurance carrier, reducing the amount you need to pay. You can still visit any dentist who accepts your insurance, but you'll need to pay the difference between the dentist's fees and your policy's allowable coverage. This can give you more freedom to choose specific dentists and treatments.
If you haven't been to the dentist within the past 6 months, don't wait until it's too late to schedule an appointment. Your dentist will work on your behalf with your insurance carrier to file the necessary claims and paperwork to maximize your dental benefits before they expire.
Start the Year with a Healthy Smile
As we head into 2020, take the time to visit your dentist. You can start the new year with a healthy, beautiful smile for reduced rates.
About Dr. Gretchen Anjomi
For over 20 years, Dr. Anjomi has provided comprehensive dental care to the community to help her patients achieve optimal oral health. She strives to keep her services affordable, which is why she works with many leading insurance carriers. If you need to maximize your dental coverage before it expires, contact our office today to schedule an appointment.